I R I S facility
Short history outlook.
Scientific review for XXV anniversary of PNPI
by Yu.N. Novikov, V.N. Panteleev, V.I. Tikhonov
.
---
Prof. E.Ye. Berlovich - the first head of IRIS facility.
1975 - the first on-line run.
---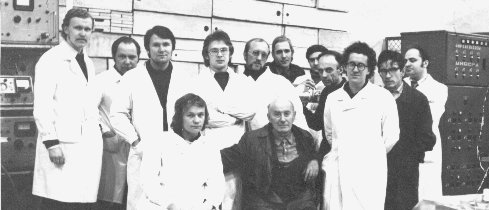 December 1975 :
K.Mezilev, V.Opolchennyi, V.Panteleev, S.Orlov, V.Tsarykov, S.Smolyskij,
F.Moroz, N.Schigolev, V.Gavrilov, V.Tikhonov, Yu.Novikov, Yu.Sergeev,
E.Ye.Berlovich
---
1976 - 1986 joint experiments with YASNAPP group from JINR, Dubna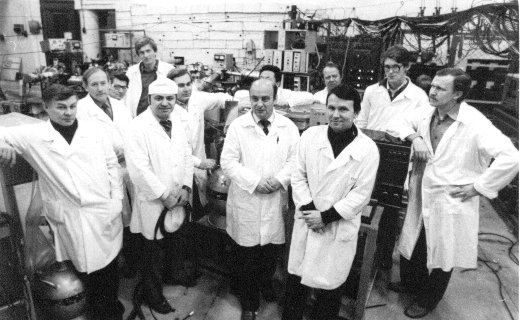 about 1984 :
A.Novgorodov, V.Afanasyev, A.Poljakov, Yu.Novikov, L.Gujas, V.Kalinnikov,
Yu.Blinnikov, V.Panteleev, A.Popov, K.Mezilev
---
Would you like to visit our photo gallery of 1975 and to see how it was at the very beginning ?
---
Back to the main IRIS page.