Corinthia Hotel St Petersburg *****
Address: Nevsky Prospekt 57, Tsentralny district, 191025 Saint Petersburg, Russia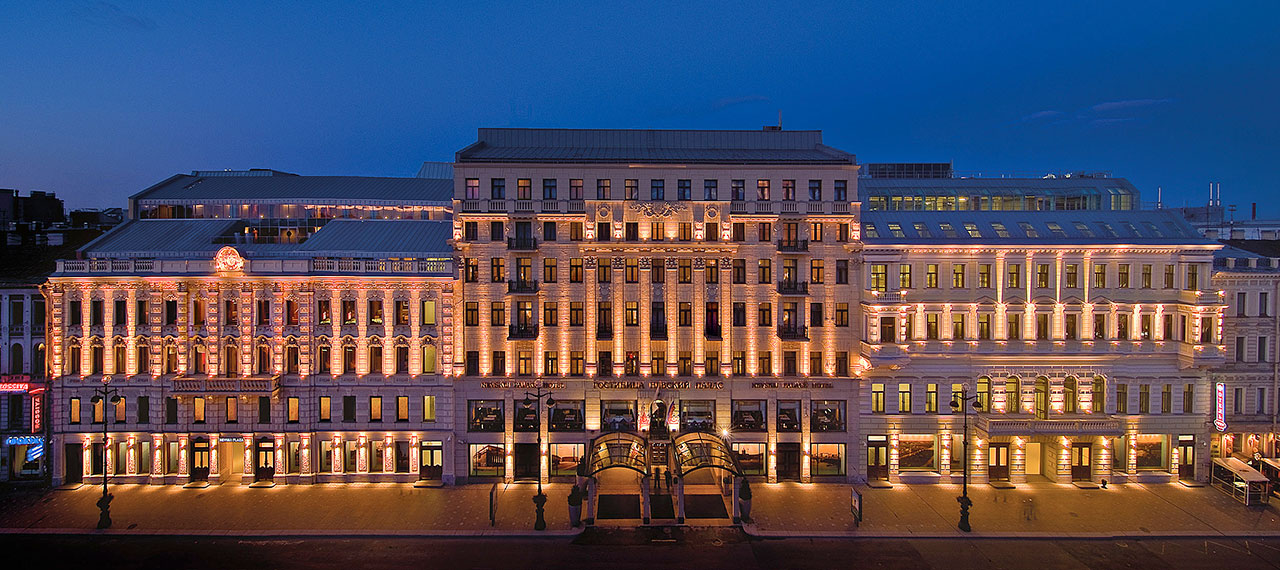 Location
The hotel is situated on the world-famous Nevsky Prospect, a 2-minute walk from Mayakovsky Metro Station - in the very centre of St. Petersburg. The hotel's central location offers easy, direct access to major sites of cultural, artistic and economic interest for both leisure and business guests.
Conference facilities
Extensive range of conference and banqueting facilities that can accommodate a wide range of events. Corinthia Hotel St Petersburg has the largest capacity of any five-star hotel in the city.
The hotel has 16 multi-functional meeting rooms and halls which can accommodate up to 1000 people.
WiFi is available all around the hotel, so you'll always stay connected.
How to get to Corinthia Hotel St Petersburg
From the aiport:
From Pulkovo 2 airport: please get from the airport terminal to the nearest metro station "Moskovskaya" by city bus or shuttle bus

№

К

39/ K3/ 39A/ K113

;

Then go from station "Moskovskaya" (Blue line) by metro the station "Nevskiy prospekt" (7 stops up the blue line without changes);
Change for the Green line and go to metro station "Mayakovskaya" (1 stop up the blue line without changes);
Corinthia Hotel St Petersburg is located in 2 minutes walk from station "Mayakovskaya";
Journey time: 45 minutes.
Prices:
Metro (one token - one trip) - 31 RUR
Public bus, trolley, tram (one trip - cash) - 28 RUR
Shuttle-bus (one trip - cash) - 30-40 RUR
Taxi at the airport special desk (from 1000 RUR)